RotoMetrics delivers market-leading technology for rotary and flexible cutting dies, print cylinders, sleeves, and adjustable anvils. With manufacturing operations on 5 continents, the company is able to offer a complete product offering catering to our rotary tooling needs.
Tradeally is a trusted reseller of RotoMetrics products, and we are fully able to integrate RotoMetrics products, like magnetic cylinders, into Flexor and other printing brands' machines.
Interested in learning more about how your business can benefit from using RotoMetrics products? Request a call and our knowledgeable team will soon be in touch.
Request a call and our knowledgeable team will get in touch with you shortly.
Flexible Dies
Designed to provide optimum performance and cost effectiveness, RotoMetrics Flexible Dies feature production times that constantly exceed industry expectations. These dies provide solutions to every converting challenge, from filmic materials and thin film liners, to the most abrasive applications (such as thermal transfer materials and computer imprintable films), plus folding cartons and more.
Accu-Series of Flexible Dies
This is a series dedicated to converters who value quality, cost and services. This series allows you to choose the product features that are best suited to your individual needs.

RotoMetrics offers some of the highest quality magnetic cylinders available. They are precision engineered and ensure accuracy.
Highlights
Guaranteed precision tolerances
Three-piece design for quick and easy replacement if damaged or worn
Superior magnetic strength
Guaranteed precise tolerances on Total Indicator Reading and bearer/body diameters
Drive gear included with each cylinder
SPECIFICATIONS
Clearance tolerance: +0/-.0001" (2.5 microns)
Concentricity: -.0001" (2.5 microns)
AccuBaseTM
An economic choice for short to mid run projects. This was developed with a standard and dependable level of quality and performance in mind, and has a die life perfect for standard liners.
HRC: 58
AccuBaseXT
The AccuBase XT combines the characteristics of precision engineering with increased durability of through-hardened journals and bearers made of D2 steep for a magnetic cylinder that stand unparalleled. Its toughness ensures converters have superior performance, productivity and extended service life; even under the toughest converting applications and harshest of environments. It performs exceptionally well where higher loads are required and at high press speeds.
HRC: 60 to 62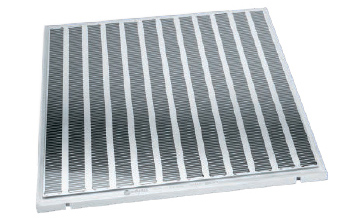 These are designed to be used with flexible dies in flat die cutting systems, and are used for many applications, especially those involving intricate shapes. These also offer more accurate total die height (.0002" or 5 microns), compared to steel rule dies, enabling consistent, level die cutting results.
Folding Carton Flexible Dies
These dies provide an affordable alternative for lower volume projects and are available in both solid rotary and flexible dies to meet most converting needs, whether you're converting folding cartons, blister boards, tags, paper cups, novelty items or other paperboard or synthetic products.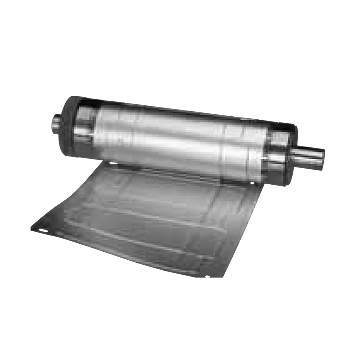 Flexible Folding Carton Dies
Highlights
Ideal for lower volume converting projects
Affordable alternative to solid dies
Lightweight and easy to store
Available with pin-stripping drums to assist with waste removal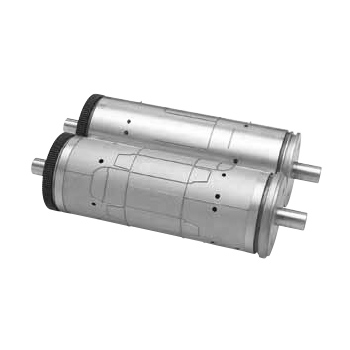 Solid Folding Carton Dies
Highlights
SPECIFICATIONS
Manufactured in two different grades of steel depending on the application
Designed for one, two or more die stations
Available with features such as pin-stripping, air-eject and vacuum punches to assist with waste removal
Rotary Pressure Cutting Flexible Dies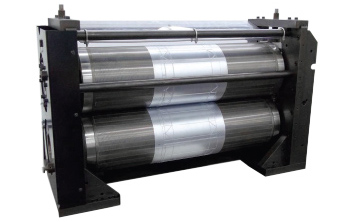 These dies convert folding cartons using two flexible dies running on special magnetic cylinders. This innovative cutting technology offers significantly longer die life than crush cut methods, with applications that include folding cartons, pharmaceutical cartons, liquid packaging, food sleeves and more.
Highlights
Standard plate height of .035" (0.89mm)
Special magnetic cylinders featuring all high strength magnets
REQUIREMENTS
Requires a die station specifically designed for RPC cutting
Material evaluation to determine crease specification